Are you passionate about caring for young babies but lack the confidence to do so professionally?
Are you eager to move ahead in your baby-caring career but feel underprepared to do so?
Empty space, drag to resize
Are you wanting to advance your career by learning how to confidently work with young babies?
Do you want to strengthen your understanding of newborn milestones and behaviour patterns?
Demonstrate your commitment to, and understanding of, how babies learn and grow.
Gain valuable knowledge about the key developmental stages of infancy.
Develop a deeper understanding of how to create stimulating, nurturing environments for newborns and infants.
Course Contents
Topics covered:
1- Feeding
2- Hygiene
3- Sleeping
4- General Baby Care

This fully-online course comprises 4 in-depth weekly sessions, with programme materials available for 12 weeks to allow students to work through contents at their own pace, in any location or setting. An interactive ebook and weekly assessment structure aids easy material revision, as does our extensive group forum where individuals can interact with the course assessors and other students.

Our Baby Care Essentials course provides nannies with the information required to develop essential infant care skills. The course enables professional caregivers to expand their knowledge and understanding of daily infant care routines and equips them with an age-appropriate care toolkit. This is exactly what is required for professionals to thrive whilst caring for young babies in private settings.
Baby Care Essentials
Course Features
Level: Beginner - Intermediate
Assessment format: Exam and Essay Course Overview

Get to grips with the field of baby and infant care with the International Nanny Institute's professionally accredited course. Crafted by experts, Baby Care Essentials is the go-to resource for equipping learners with the skills and know-how to confidently care for newborn babies.

Certification Included

Upon successful completion of this course, students earn an International Nanny Institute certificate. Gaining this qualification is an excellent way to impress future employers, as it is issued by a well-established, premium, leading nanny agency, International Nanny Ltd.
Career Session
Enrol today and reap the benefits of a career webinar session with International Nanny founder, and recruiter expert, Dr. Zaida R. Pérez. In this session, you will gain valuable insights about career options and job opportunities.
Sam Sach
Sam is an Early Years teacher from the UK, with Qualified Teacher Status and Early Years Professional status. She has worked across the Early Years sector, including working as a nanny, and has a master's degree in Childhood Studies and Early Years. Sam currently works as a trainer and assessor for Early Years practitioners and Special Educational Needs coordinators, which fits well with her own passion for professional development and raising standards across the sector.
Tamazine Rosa
Tamazine is a qualified teacher with a background in early childhood development. She holds a bachelor's degree in Human Development and Family Studies from Pennsylvania State University, a PGCE from Sunderland University and a BDA Accredited Level 5 Certificate in Dyslexia. During the past 15 years, Tamazine has worked in both private and public sectors of early years and primary education and has held various positions including working as a maternity night nurse, a nanny, a caretaker/educator of young children with Special Needs and a Classroom Learning Specialist.
Dr. Zaida Rodrigo Pérez
Zaida has over 20 years of experience in Higher Education, lecturing and researching at an International level.
Zaida holds a PhD in Management; she is a Chartered Marketer and has PGCE.
Zaida has been highly interested in psychology and child development. Therefore, she was awarded a University Certificate in Psychology from Derby University; she is a Certified Positive Discipline Parent Educator and has a dual Master's Degree in Child and Adolescent Psychology and Emotional Intelligence.
Investing in your educational and professional development by enrolling in Baby Care Essentials ensures you can:
Provide Safe and Appropriate Care
Skill up by gaining an array of tips and tricks in infant care to ensure you can comprehensively look after babies safely and effectively in private domestic enviroments.
Set Yourself Apart from the Crowd
Gain new skills in feeding, hygiene, sleeping, and general baby care and ensure you set yourself apart from other candidates by being a confident self-starter with a versatile skill set, and impressive awareness of the essentials.
Reassure Parents About the Importance of Routines
Be confident in reassuring parents that you know how to care for their newborn babies, and show how daily care is boosted and enhanced through the implementation of effective routines.
Our students love us
I really enjoyed the course and feel I learned enough to be comfortable with caring for babies. It was a pleasure to spend these last 5 weeks doing this course.
Mafalda P.


I wish I had taken this course earlier because I learned so much and it was very engaging.
Elisa M.
I enjoyed it very much. I am excited to take more courses!
Tamara J.
I really liked the program which was well explained and detailed. It makes you want to learn more.
Olga L.
Very useful information and a good foundation of knowledge to apply to working with children, thanks!
Natela A.
The Baby Care Essentials will help me with my job search. I'm so glad I completed the programme!
Aurora B.
Sign up today to take the next step in your career
Money-Back Guarantee
We want you to feel completely satisfied with your learning experience, that's why we offer a 15-day money-back guarantee! If, within the first 15 days of the course, you find that it doesn't meet your expectations or you're not enjoying it as much as we hope, just let us know, and we'll issue you a full refund. We believe in the value of our programme and are committed to providing a positive and enriching experience that will help build your knowledge and confidence. Your satisfaction is our priority!
If you are new to nannying and are looking to boost your confidence and specialise in infant care, you are in the right place. This comprehensive course covers all important aspects, from sleeping to feeding, and general baby care. Gain insight into safe and appropriate caring techniques and empower yourself to feel confident and secure in your dream role. Acquiring this specialised certificate is a perfect way to increase your earning potential and move ahead in your career.
Are you ready to develop your skill set as a professional nanny?
Baby Care Essentials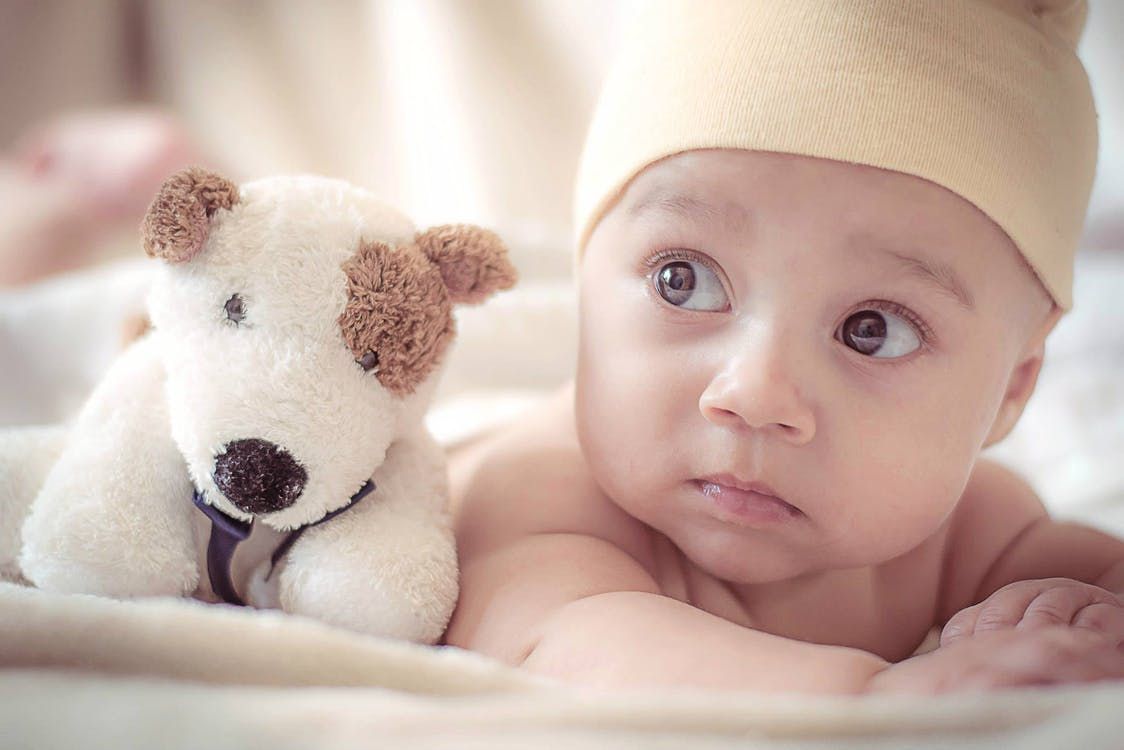 This course prepares learners to confidently provide care to babies during their first few months of life.
Baby Care Essentials
£180
Frequently Asked Questions
Why should I enrol in a nanny course?
In a competitive field like nannying, trust is paramount. By showcasing a recognised professional qualification on your CV, you distinguish yourself as a trustworthy and competent caregiver in the eyes of employers.
Moreover, our courses not only equip you with a comprehensive understanding of childcare but also provide you with a fresh skill set to excel in your future roles. You will emerge from our courses with enhanced expertise, ready to make a positive impact in your next position.
I already have experience with children, what can I gain by enrolling in an official International Nanny Institute course?
Whether you are currently working as a nanny or considering entering the field, it is never too late to enhance your professional profile and revitalise your skill set with a professional nanny qualification. Our courses are designed to introduce you to essential skills, concepts, and methodologies that can be seamlessly integrated into your daily routine, ultimately benefiting the children under your care. Embrace the opportunity to elevate your expertise and make a lasting impact in your role as a nanny.
Are all the courses fully online, or do I have to be present in a physical classroom?
All of our courses are entirely online. You can study on any device that has an internet connection, and there is no need to be present in a physical classroom.
Can I study offline or do I need internet connection?
Unfortunately our courses are not available offline, and you do need a stable internet connection in order to complete them.
Can I study on my iPad, tablet, iPhone or smartphone?
Of course, you can! The International Nanny Institute is fully responsive on all kinds of electronic and devices. For the best experience, you can use the mobile version of Google Chrome, if your device supports it.
What type of courses do you offer?
At the International Nanny Institute, our professional nanny courses are carefully developed to equip nannies for their caregiving roles. These comprehensive courses cover a wide range of topics, providing nannies with a deep understanding of effective childcare within a domestic environment.
How long will it take to complete the courses?
Our courses can take anywhere from 6 hours to 75 hours to complete depending on the course.

What happens if I don't pass the exams? Can I retake the course?
Rest assured, in the event that you do not pass the exams on your first attempt, there's no need to worry. You will have the opportunity to retake them. However, we highly recommend revisiting the readings, materials, and slide presentations, dedicating extra time to studying and adequately preparing for the exams. You are welcome to retake the exams as many times as necessary to ensure your success.
Once I complete the training courses, will International Nanny offer me a job?
Once you have successfully completed a course, you have the option to enhance your CV or resume with it and apply to a wide range of desired jobs or agencies. Additionally, as a student of our Institute, you are encouraged to explore the various opportunities available on the International Nanny website, giving you an added advantage with our Institute's certificate.
Black Friday Exclusive! Don't Miss the 50% Discount!
Enjoy this fantastic opportunity before time runs out!
Offer valid until 3rd December
Created with