Frequently Asked Questions
1. Why should I enrol in a nanny course?
Let's face it – there are a lot of competitors in nannying, and it's an industry built on trust. So, by having a recognized, professional qualification on your CV, you'll immediately stand out to employers as someone who can safely and competently care for their children.
On top of this, you'll finish our courses with a stronger understanding of childcare, and a fresh new skillset to take into your next role.
2. I already have experience with children, what can I gain by enrolling in an official International Nanny Institute course?
Even if you are already working as a nanny, it is never too late to gain a professional nanny qualification to raise your profile and freshen up your skill set. Our courses introduce you to key common skills, concepts and methodologies that you can implement into your daily routine at work, further benefiting the children you care for.
3. What is a CPD-accredited qualification?
A course that has Continuing Professional Development (CPD accreditation ) is an internationally recognized qualification that offers skills-based, practical learning to professionals who want to enhance their careers. Essentially, it is a clear indicator that the course in question can help you keep up-to-date with current information, training,, and trends in your chosen field To find out more about the Continuing Professional Development (CPD) qualifications, click
here
.
4. Are all the courses fully online, or do I have to be present in a physical classroom?
All of our courses are entirely online. You can study on any device that has an internet connection, and there is no need to be present in a physical classroom.
5. Can I study offline or do I need internet connection?
Unfortunately our courses are not available offline, and you do need a stable internet connection in order to complete them.
6. Can I study on my iPad, tablet, iPhone or smartphone?
Of course you can! The International Nanny Institute is fully responsive on all kinds of electronic and devices. For the best experience, you can use the mobile version of Google Chrome, if your device supports it.
7. What languages are your courses offered in?
All of our courses are offered in English and Spanish. In fact, the International Nanny Institute is the only fully bilingual nanny training provider in the world.
1. What type of courses do you offer?
The International Nanny Institute offers three types of courses:

Professional Nanny Courses
The professional nanny courses are comprehensive 60-hour accredited courses that prepare nannies for intensive caregiving roles. The cover a multitude of topics that can help increase a nanny's understanding of how to care for the children in their care.

Core Skills Courses
The core skills courses are aimed at introducing new caregivers to important childcare roles, such as au pairs and nannies. They also introduce caregivers to important concepts, such as how to care for children in emergency situations.

Supplementary Courses
The supplementary courses are designed to enhance the academic understanding of caregivers. Each course focuses on a specific area or concept that can be implemented into caregivers' daily role.
2. How do the Professional Nanny Courses differ? What does each level offer?
Levels 1, 2 and 3 all cover different topics and increasing levels of detail and specialisms:
The Level 1 International Nanny Certificate covers the care, development, education and safety of children from birth to teens. The course includes common nanny skills, provides insightful information about the profession as a nanny and discusses learning tools to prepare for the job.


The Level 2 International Nanny Diploma further develops students' academic understanding of domestic childcare and dives into specific areas of interest, such as maternity nursing, working with 'tweenagers' and sleep coaching. This course progresses from the Level 1 Certificate and provides deeper knowledge for age specific developmental aspects, broadening your career opportunities and allowing you to specialise in specific stages.


The Level 3 Advanced Diploma course focuses on the more challenging aspects of domestic childcare that nannies will often experience such as working with children who have special needs, or those who may be going through emotionally difficult situations. The Level 3 Advanced Diploma also explores positive discipline practices and discusses various theories of child development. This course allows you to develop critical skills and generate your own tools for a successful career as a professional nanny.
3. Do the courses have prerequisites?
The prerequisites required for the International Nanny Institute Courses are as follows:

Professional Nanny Courses
Level 1: There are no prerequisites for Level 1.
Level 2: Students must complete Level 1 before enroling in Level 2.
Level 3: Students must complete Level 1 and Level 2 before enroling in Level 3.
Core Skill CoursesThere are no prerequisites for Core Skill Courses.
Supplementary Courses
There are no prerequisites for Supplementary Courses.
4. How long will it take to complete the courses?
Professional Nanny Courses: The Professional Nanny Courses will take approximately 60 hours to complete.


Core Skill Courses:
The Core Skills Courses will take approximately 5 hours to complete.
Supplementary Courses:
The Supplementary Courses will take approximately 2 hours to complete.
5. What happens if I don't pass the exams? Can I retake the course?
Don't worry, if you don't pass the exams the first time, you can retake them. However, we strongly suggest you go back to the readings and materials, review the slide presentations, and spend some extra time studying to prepare for the exams. You can retake the exams as many times as you need.
6. Once I complete the training courses, will International Nanny offer me a job?
Once you've completed a course, you can add it to your CV or resume and apply to any job or agency that you would like. You're also welcome to apply for any of the opportunities listed on the International Nanny website, equipped with the added advantage of our Institute's certificate.
On top of this, you'll finish our courses with a stronger understanding of childcare, and a fresh new skillset to take into your next role.
1. How do I register a new account?
Welcome to the International Nanny Institute! To log in, first you have to create a new account. There are two ways to accomplish this: The first one is to simply connect with one of your social network accounts. It's the easiest way by far since you don't need to remember yet another password. To log in, simply click on the button corresponding to the social network you prefer to use and follow the process. You will be asked to confirm your email address, so make sure that you enter a valid email address.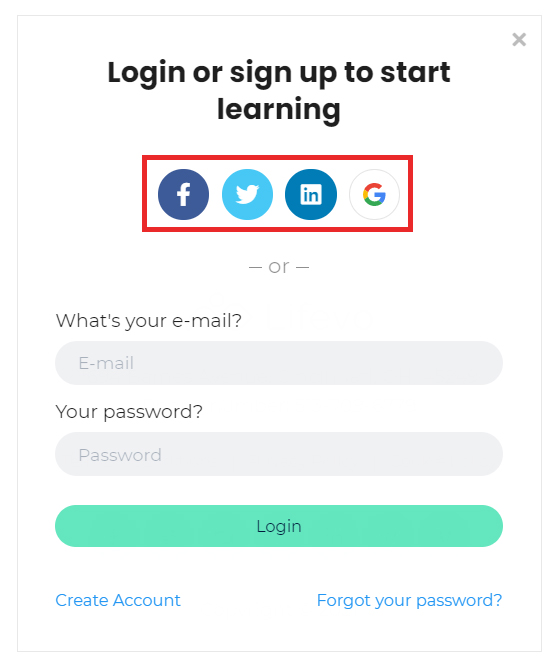 The second option for creating a new account is using your email. Click on the 'Create Account' link that can be found in the login form.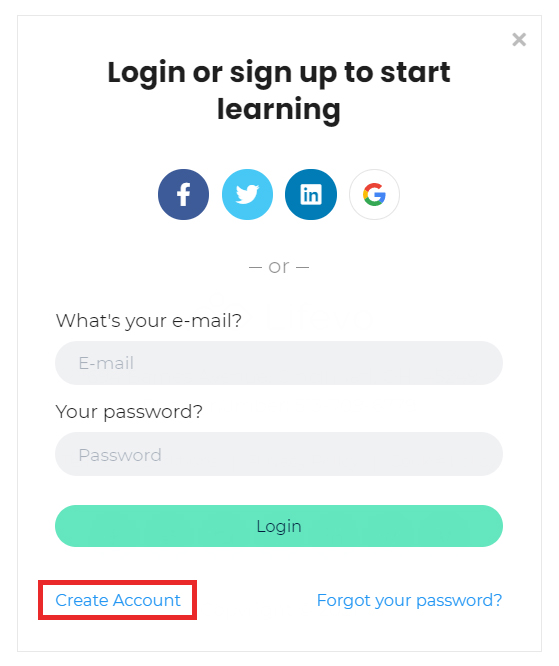 Fill out the simple registration form with your name, email and desired password and click on the 'Start your learning journey' button.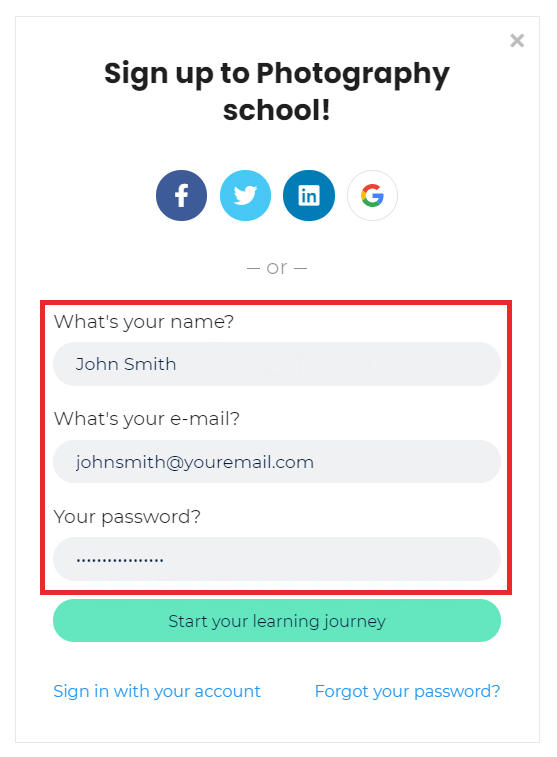 That's it! You may now access the online school and browse through the available courses.
2. I've already registered. How can I log in to my account?
If you've used a social media account (Facebook, Twitter, Linkedin, Google) to register, then all you need to do is click on the respective button in the Login form.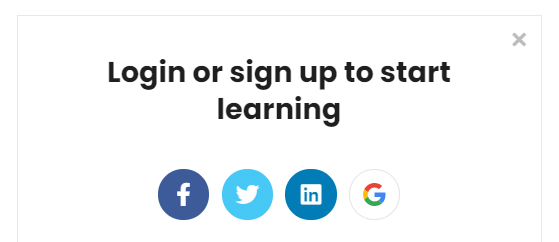 If you've used your email to register for the school then simply fill out your e-mail and password in the login form and click the 'Login' button.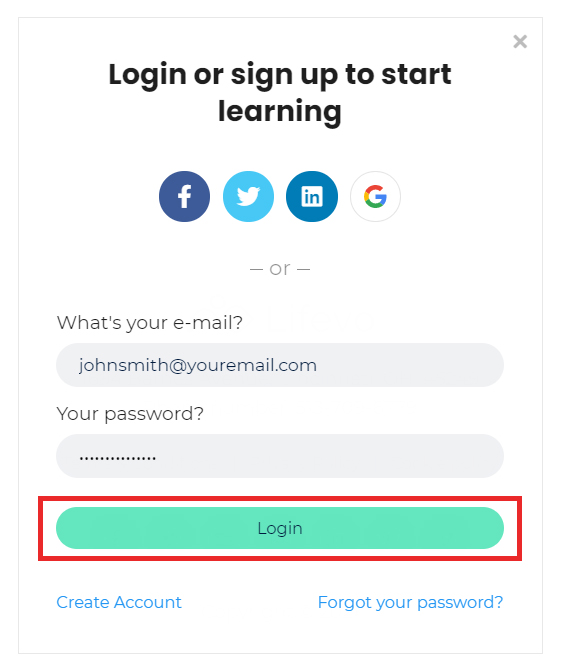 That's it, you can browse through our course catalog!
3. How can I change my password?
Changing the password can be done from the online school's log in form (you have to be logged out). Go to the login form and click on the 'Forgot your password?' button that can be located right under the 'Login' button.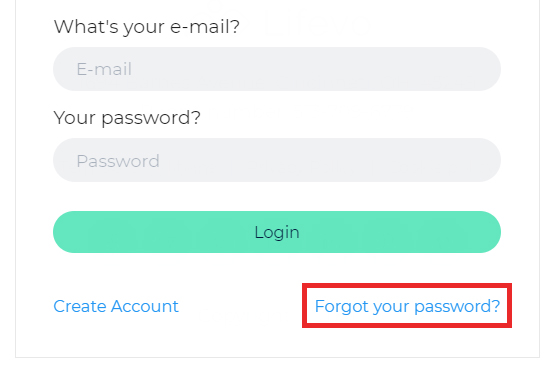 Insert the email of your account and click OK.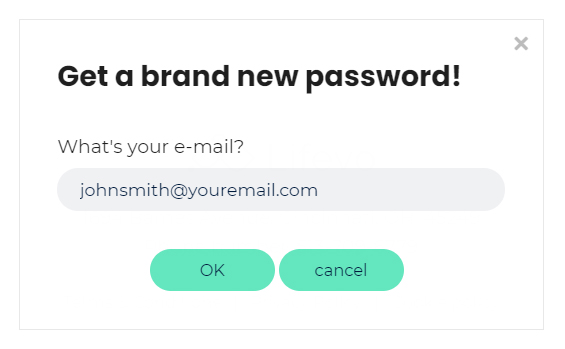 You will soon receive an email containing a link for resetting your password. If you don't receive this email after a few minutes, please check the spam folder of your email account as the reset email may have accidentally been held up by your spam filter.
4. How do I log out of my account?
If you want to log out of the International Nanny Institute, simply click the 'Sign out' option that can be found at the top-right menu.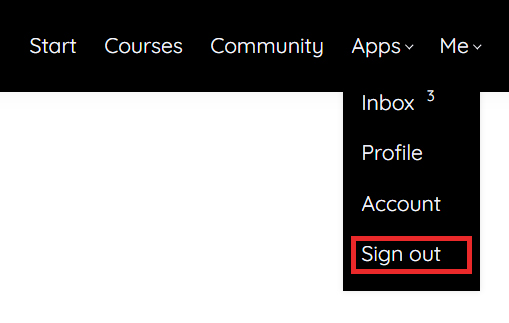 5. I enroled in my first course. How can I access it?
You will get access to your course(s) immediately after your enrol . To access your course, first make sure you are logged in. After you login, you will be redirected to the starting page. You can find all of your active courses on the starting page. Alternatively, if you navigate directly to the course's page, you will have full access to the content.
6. How do I navigate inside a course?
Once you access a course, you will find a full table of contents at the left-hand side of the screen. You can browse through the sections and access the learning unit you would like to study. You should always follow the course order but you can always go back re-visit any learning unit you wish. Note that learning units that you have completed are marked with a discrete check mark.
7. Can I take enrol in more than one course at a time?
Yes, you can enrol in as many courses as you wish. We suggest that you work on completing one course at a time.
1. The courses are listed in Great British Pounds. Can I pay in another currency?
While our courses are listed in Great British Pounds, you can pay in any currency by credit car or debit card. When entering your payment details at checkout, the currency will be automatically adjusted to match the currency of your payment method.
2. What forms of payment do you accept?
The International Nanny Institute accepts all major credit cards on our payment platform.
3. Can I receive an invoice once I enrol?
Once you enrol in a course, an invoice will be sent to your registered email. Alternatively, you can find fully detailed invoices for all the courses you have purchased in the 'Account' page, which can be found by hovering your mouse over the 'Me' button that can be found as an option in the top bar.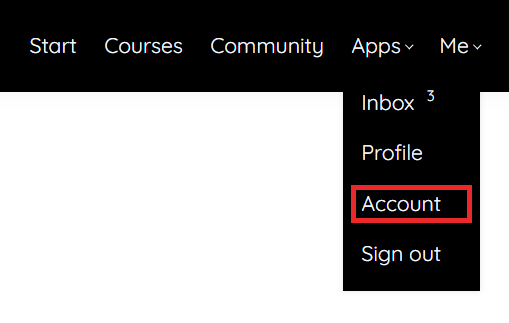 1. The website doesn't seem to be running properly. What am I doing wrong?
The International Nanny Institute website is supported by the latest versions of all well-known browsers, but it runs best on Google Chrome or Mozilla Firefox. If you are experiencing difficulty accessing the website, try using Google Chrome as your web browser or refreshing the page.
2. I still need help with something. Who can I contact?
If you've read through the above FAQs and still need assistance, feel free to email us at
[email protected]
anytime. Our team is always on hand and happy to help.
We ceased to be an academy to become a
Institute
BUNDLE OFFER!!
1. International Nanny Certificate - Level 1
3. COVID-19 Protocols for Caregivers


All 3 courses originally £190!
Created with