 Are you passionate about enhancing the lives of young children though the magic of music?
Acquire the expertise, techniques, and creativity to create captivating and educational experiences through the power of music and movement.
♦
Comprehensive 5-unit online course


♦

International Nanny Institute Accredited
What can this course help me achieve?
Gain increased knowledge!

Learn how to implement music and movement into childrens' daily routines.
Further your educational studies!

Gain an internationally recognised certification from the International Nanny Institute!
Take control, empower yourself!

Enhance your CV with the specialised skills and knowledge needed to introduce young children to the arts.
Secure your dream job!

This course will provide you with valuable training and a competitive edge in the job market.
Music and Movement
Course features:
Assessment format: Exam and Essay

Course Overview
This course discusses using music and movement to support children's physical development, creativity, and emotional expression.
Certification Included
Upon successful completion of this course, students will earn an International Nanny Institute certificate. Course Contents
Our Music and Movement course is designed to teach nannies how to support children's physical development, creativity, and emotional expression. Emphasizing the transformative power of music and movement, we guide you through interactive and creative activities, equipping you with the tools and techniques to seamlessly incorporate these elements into your caregiving routines. Gain confidence, proficiency, and the ability to create stimulating environments that nurture the holistic development and well-being of the children you care for.
This course is made up of 5 in-depth training units, quizzes to assist with revision, group discussions, and other provided resources and support for ongoing learning and collaboration amongst nannies worldwide.
Empty space, drag to resize
The units covered in this course are:
Introduction to Music and Movement
Music and Movement for Infants
Music and Movement for Toddlers
Music and Movement for Preschoolers
Music and Movement for School-Age Children
Is this course right for me?
Are you a nanny looking to enhance your career and create a dynamic learning environment for young children? Discover the power of music and movement as tools for fostering creativity and learning with our specialized course. Designed for nannies seeking to take their careers to the next level, this program equips you with the knowledge and skills to use music and movement effectively in nurturing young minds.
Join us on this rewarding journey into Music and Movement and become a skilled professional ready to inspire children's imaginations, promote their development, and make a positive impact in their lives. So why wait? Enrol today!
Meet the Academic Team
Sam Sach
Sam is an Early Years teacher from the UK, with Qualified Teacher Status and Early Years Professional status. She has worked across the Early Years sector, including working as a nanny, and has a master's degree in Childhood Studies and Early Years. Sam currently works as a trainer and assessor for Early Years practitioners and Special Educational Needs coordinators, which fits well with her own passion for professional development and raising standards across the sector.
Are you ready to develop your skill set as a professional nanny?
Music and Movement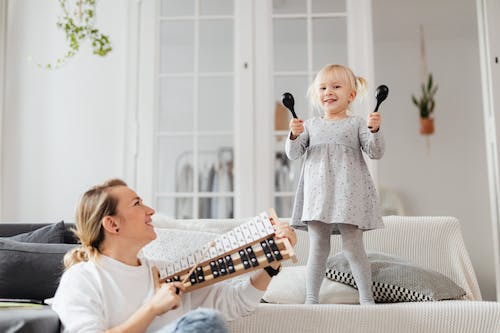 This course teaches the skills needed to provide high-quality childcare and education to children in private households.
Music and Movement
£200

We ceased to be an academy to become a
Institute
BUNDLE OFFER!!
1. International Nanny Certificate - Level 1
3. COVID-19 Protocols for Caregivers


All 3 courses originally £190!
Created with